Welcome to Raven Mortgages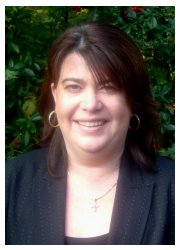 At Raven Mortgages, we prefer to have a personal relationship with our clients right from the start. That's why you'll find no fussy forms on our website, simply a friendly face and a telephone number to call.
Whether you are a first-time buyer, looking to afford your dream home or simply re-mortgaging, we can advise you on the wide range of mortgages currently available, including Buy-to-Let* and lending into Retirement.
With over 20 years experience in the Mortgage business, you can be sure that you are in safe hands and that the deal we recommend will tailored to your specific needs.
We can also help you arrange a Solicitor and recommend Insurance cover appropriate to your circumstances.
Right from our first appointment, we will ensure that obtaining a mortgage is as hassle-free as it can possibly be. You will be kept informed at every stage as we deal with the lenders, solicitors and insurers on your behalf.
Whatever your enquiry, speak to Sue King for a service that is second to none.


Ring Raven Mortgages on:
0208 325 0375
Your home may be repossessed if you do not keep up with repayments on your Mortgage. Insurance may be required. A fee may be payable for Mortgage advice. The precise amount will be dependant on your circumstances but we estimate this will be a flat fee of £595 becoming payable on completion of your mortgage. You will receive a key facts illustration that will tell you about any fees relating to a particular mortgage.

*Buy to Let Mortgages are not currently regulated by the FCA
Raven Mortgage Solutions Ltd
Reg'd office:
114 Eden Park Avenue
Beckenham
BR3 3JQ
United Kingdom


tel/fax: 0208 325 0375
---
Please leave a message on our answering machine outside office hours: Monday to Friday 9.30am to 6pm
---
Please review our updated Privacy Policy
here
---
The guidance contained within this website is subject to the UK regulatory regime and is therefore primarily targeted at consumers based in the UK
---
Raven Mortgage Solutions Ltd is an authorised and regulated by the Financial Conduct Authority. It is entered on the FCA register (
www.fca.org.uk/register
) under reference 459221
If you wish to register a complaint, please contact us The Complaints Officer at the address or on the telephone number above. If we cannot settle your complaint, you may be entitled to refer it to the Financial Ombudsman Service (FOS). Further information about the FOS is available from their website:
www.financial-ombudsman.org.uk
---